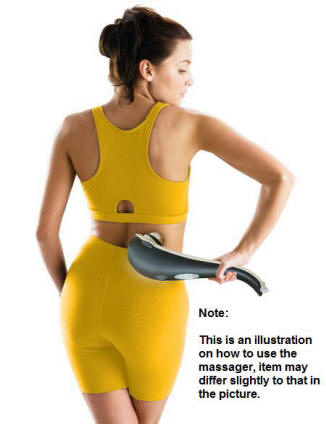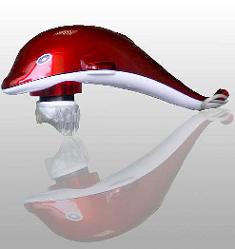 INFRARED DOLPHIN HAMMER MASSAGER
Alive and Relaxed ... this is your best partner for your beauty and health. With ergonomic technology and cutting-edge materials, traditional hand massage principles that dates back thousands of years have been fully realized in this massager.
- This handheld massager uses infrared heat to stimulate energy flow
- The light and elegant streamline design makes it more handy and delicate
- The streamline handle makes it easy to massage any part of your body
- It can massage deep muscles both gently and strongly
- It is designed to relax muscle pain and resume your physical strength
- It can improve blood circulation
- Promotes better sleep
- It can release tension in the muscles all over your body
- Various massage speeds
- The infrared massager can improve human immunity and accelerate blood flow
- It can improve your circulation system and excrete waste from the body easily
- Anti stress
- Burn calories and control weight
- Improve poor health
- Improves skin
- Strengthens heart rate
- Stabilize blood pressure
- Remove heavy metals and harmful toxins stored in the body
PRICE: Special offer while stocks last ...
was R600.00 ... now R499 each
(excl. postage & packaging of R50 in South Africa)